Categories
Categories
Brands
Brands
JR Propo 2011 DSX9 MKII DSM2 2.4G TX w/ RD921 Receiver
JR Propo 2011 DSX9 MKII DSM2 2.4G TX w/ RD921 Receiver
Product Description
This is JR Propo DSX 9 MKII DSM2 9 Channel Radio System with New Version RD921 9 Channel Receiver. (Not Included Servos)

This is New Version MKII with back light screen.

We have Mode 1 and Mode 2 instock right now. Please confirm to me which mode you want after you clicked the BUY IT NOW. Thanks.
100% Brand New in Box. Will Ship To World Wide.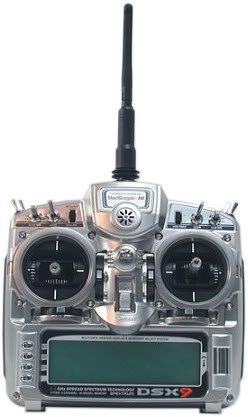 As the foundation for an advanced, full-range, spread spectrum radio, it's hard to imagine a more ideal candidate than JR's DSX9.
A breakthrough in versatility and flexibility when it was introduced, the 9-channel, 30-model memory, 3-model type DSX9 is an enormously popular radio upgrade for fliers whose skills have outgrown sport-class equipment.
And now, with the added convenience and security of Spektrum DSM2 2.4GHz technology, the newly-designated DSX9 2.4 is destined to be a breakthrough once more.
2.4GHz RC Technology With a Flawless Track Record.
Unlike ordinary spread spectrum ICs, the unique chip that's the basis for Spektrum's 2.4GHz technology was specifically developed by an avid RCer to yield a robust, ultra-reliable, glitch- and interference-immune RF link for RC modelling.
Add Spektrum's DSM/DSM2 protocols––plus the brand's DuaLink™ feature and the result has been revolutionary. It's proven 2.4GHz technology that JR is proud to adopt technology that's been used with unprecedented success by thousands of RCers since 2005.
A Completely Integrated Radio System.
Instead of settling for a 2.4GHz module adaptation to accomplish spread spectrum capability, JR has incorporated DSM2 as an integral feature of the DSX9 2.4. Consequently, there's no added processing time. And in addition, other exclusive features of DSM2—like ModelMatch™ technology that ensures that only model A will work with model A memory selected on the transmitter
The Bottom Line.
JR quality, unmatched product support, programming sophistication you'll probably never outgrow, along with the all important advantages of Spektrum 2.4GHz convenience and security. That's the DSX9 2.4, and it's the most unique advanced radio control system ever offered the system the world's been waiting for.
The bulletproof RD921 2.4 DSM2 DuaLink receiver, in addition to all existing Spektrum brand receivers are also compatible with the DSX9 2.4 transmitter.
ModelMatch puts an end to "wrong model" mishaps by preventing the receiver from responding until you select the memory settings matched to the model you're going to fly. ServoSync automatically resequences transmitted data bits so that mixed servos receive their pulses in direct sequence. No longer will you have to endure split second differences in CCPM or dual elevator servo movement. All servos will move as if on the same channel so you can fly with absolute precision.
Complete Compatibility with Spektrum Brand DSM Receivers
If you already own a Spektrum brand radio system you will be pleased to know that the DSX9 will work with any DSM receivers you already have, including the AR500, AR6100, AR6110, AR6250, AR6000, AR6100, AR7000 and AR9000. So when the time comes to move up to more channels you'll be set.
Key Features
DSM/DSM2 Compatible

Compatible with all Spektrum™ Brand Aircraft Receivers

RD921 DSM2 Receiver Included

Flight Modes (3 air, 5, Sailplane, 6 heli)

6 Programmable Mixers (2 multi-point style)

3-axis dual rate & expo

3-position flap

Gyro System (In-flight selection of 3 gains for up to 2 gyros)

Trim system offers presets for ail/ele/rud/flaps/flaperon for each mode (Sailplane)

Launch/Land Flight mode over ride system (Sailplane)
Specifications:
No of Channels: 9

Band: 2.4 Ghz

Receiver: RD921

Programming Features: Aircraft, Heli, & Sailplane

Model Memory: 30
Transmitter (Tx) Battery Type: 1500mah Ni-MH
CONTACT US

Jet Tech Models
Flat 20, 1/F., Kar Wah Industrial Building, 8 Leung Yip St, Yuen Long, Hong Kong
Tel: 852-2420 8286 (FAI)
Fax: 852-2420 8236
Wholesaler / Dealer / Distributor are Welcome
Please feel free to contact us if you have any questions on RC aircraft and Jets.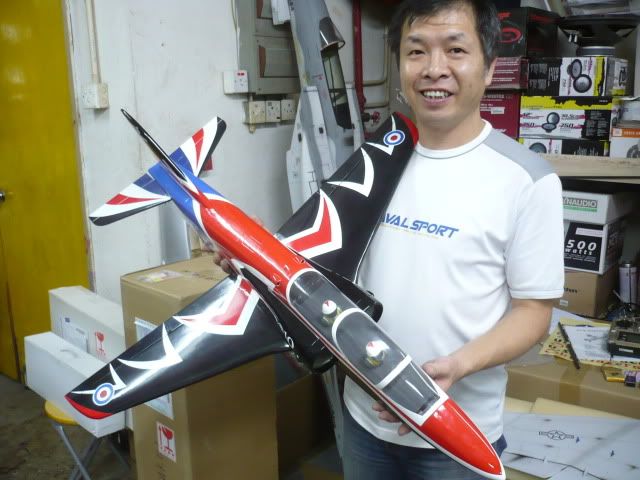 Coming soon...............A-4 Skyhawk 90mm EDF (Nov 2010)
Arrival!! Blue Thunder 600 / 700 size Scale Fuselage. (Nov 2010)
Arrival...!!! Fiberglass F-15 power by twin 64mm Fan unit.
We have a lot of EDF instock. Please check our web site later.


33" Bad Hawk 70mm - RAF New Paint Scheme on 2010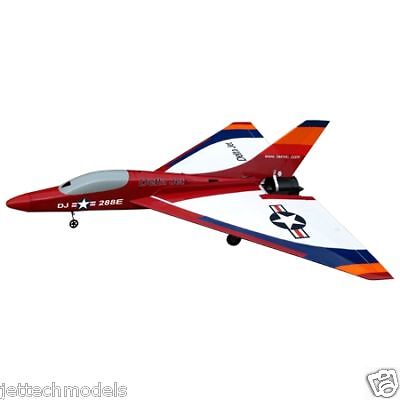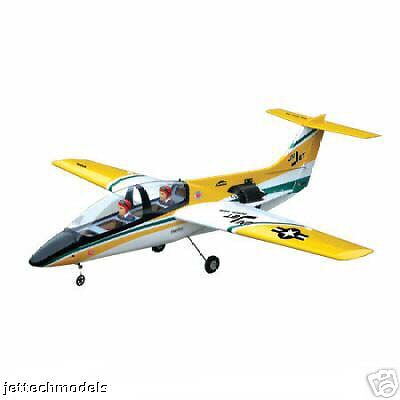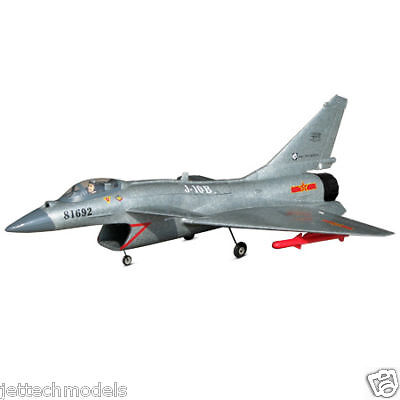 Please also check our NEW B-17 EP 78" WarBird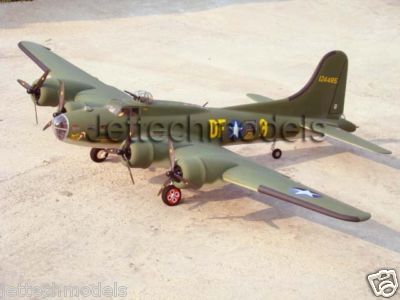 We also have Funkey Helis fuselage instock. Pleaes check our others listing.








Please check our others items: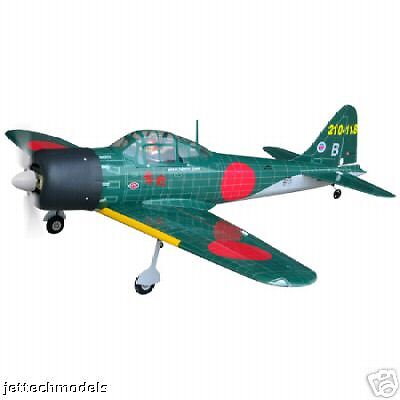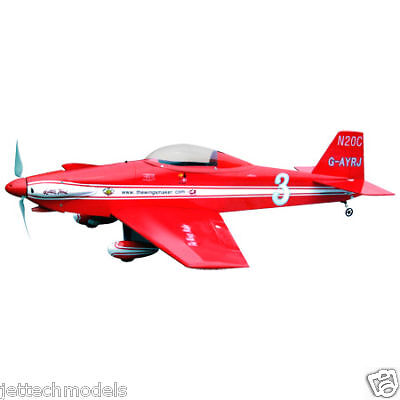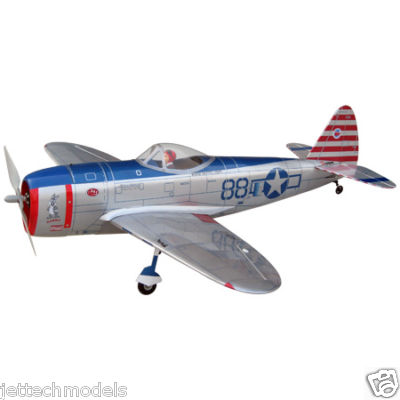 *Ship by Hong Kong Post Office Registered Mail (Air Shipping)
*Will ship to worldwide, Item will be sent out within 7 days after payment received.
*Notification will be sent to buyers.
*Real-time online tracking service
*Save on shipping, please check additional items now from our ebay stores.

Product Reviews
Find Similar Products by Category
Customers also viewed