Categories
Categories
Brands
Brands
Hobbywing FLYFUN 60A ESC w/ bec for RC Aircraft EDF 6S
Hobbywing FLYFUN 60A ESC w/ bec for RC Aircraft EDF 6S
Product Description
Hobbywing FLYFUN Series 60A Brushless ESC with UBEC
for Aircraft, EDF or Helicopters.
It can support up to 6 cells 22.2v.
The internal BEC output: 5.0 volt 3A
BRAND NEW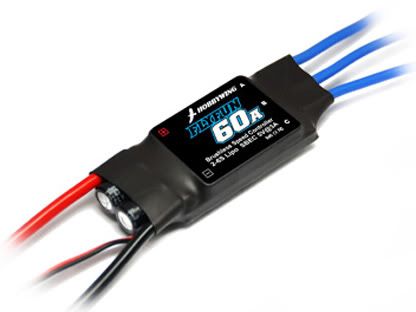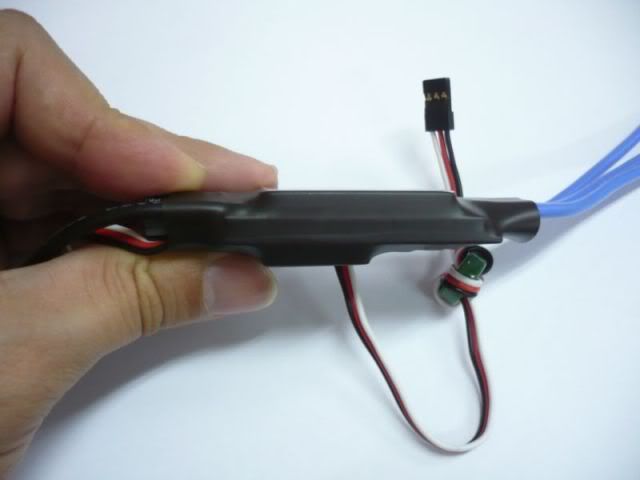 1 Specification:

1.1 Output: Continuous 60A, Burst 80A up to 10 Secs.
1.2 Input Voltage: 2-6 cells lithium battery or 5-18 cells NiCd/NIMh battery.
1.3 BEC: 3A / 5V
1.4 Max Speed: 210,000rpm for 2 Poles BLM, 70,000rpm for 6 poles BLM, 35,000rpm for 12 poles BLM.
(BLM: BrushLess Motor)
1.5 Size: 70mm (L) * 31mm (W) * 14mm (H).
1.6 Weight: 60g.
2 Features
2.1 Safety Arming Feature: Regardless the throttle stick position, the motor will not spin after battery connected.
2.2 Throttle Calibration: Throttle range can be configured to provide best throttle linearity, fully compatible with all market available transmitters.
2.3 Programmable Items:
Brake Setting: brake enabled / brake disabled.
Battery Type: Li-xx(Li-ion or LiPo) / Ni-xx(NiMh or NiCd).
Low Voltage Protection Mode(Cutoff Mode): Gradually reduce the output power / Cutoff the output power.
Low Voltage Cutoff Protection Threshold (Cutoff Threshold): low / medium / high.
Start Mode: normal / soft / very soft.
Timing: low / medium / high.
Reset: reset all the programmable items to their default settings.
2.4 Full Protection Features: Low voltage cutoff protection / Over-heat protection / Throttle signal lost protection.


3 Advantages
3.1 Military standard capacitor of extreme low resistance increases the ability of prevention of unwanted RF noise during flying.
3.2 Extreme low resistance PCB is used at the power output section, the whole ESC has super current endurance capability.
3.3 Microprocessor uses separate voltage regulator IC, with good anti-jamming capability.
CONTACT US:
-----------------------------------------------------------------------------
Welcome to contact us with any questions about our product or service:
Jet Tech Models
Wholesaler / Dealer / Distributor Enquiry:
*Ship by Hong Kong Post Office Registered Mail (Air Shipping)
*Will ship to worldwide, Item will be sent out within 7 days after payment received.
*Notification will be sent to buyers.
*Real-time online tracking service
*Save on shipping, please check additional items now from our ebay stores.
Product Reviews
Find Similar Products by Category
Customers also viewed