JTM 3 IN 1 Battery Balancer & Discharger with LCD Display.
Free Shipping Charge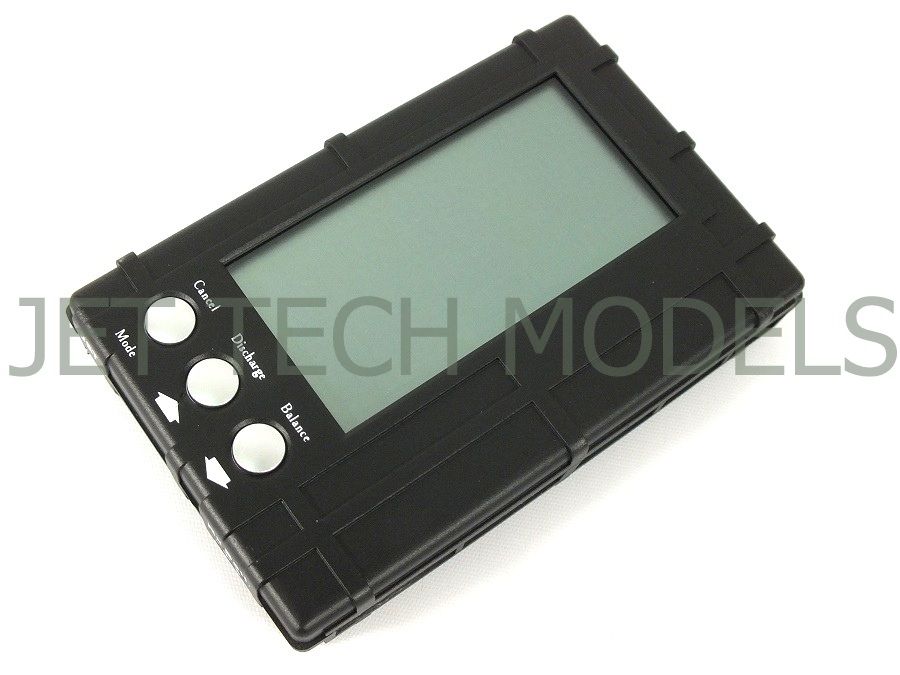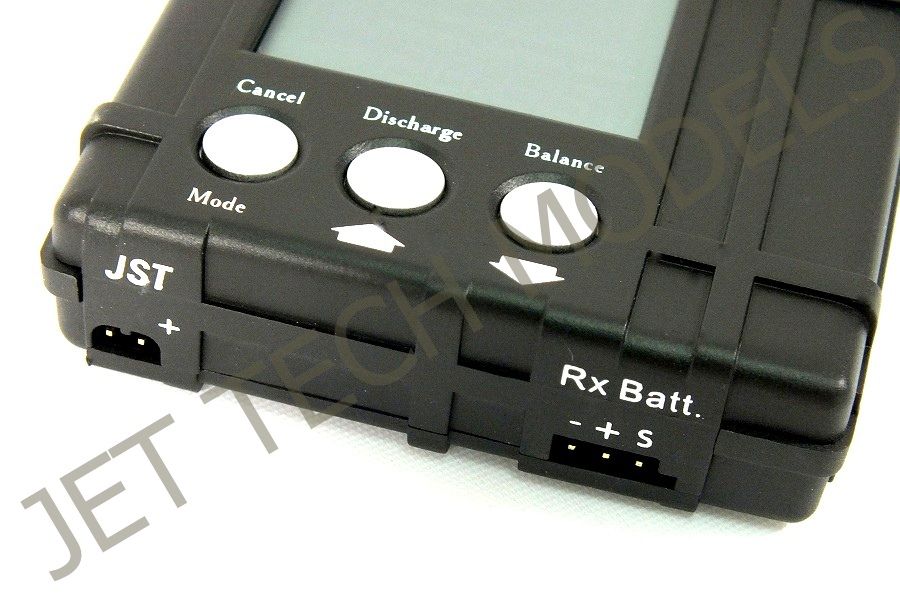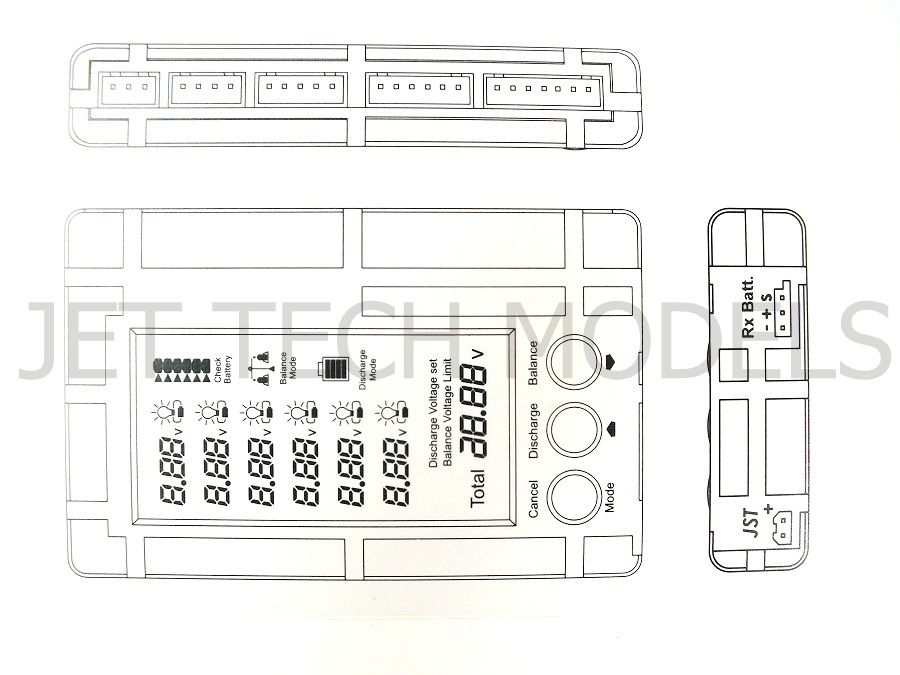 Specifications?

1.

Product specification: ( CE certificate & ROHS compliant ) LxWxH : 93.5 X 60 X 17 mm

2.

Measureable battery type and amount: Li-Polymer/Li-Fe 2 ~ 6

3.

Cell(standard voltage 7.4 V ~ 22.2 V using divided voltage joint).

4.

Receiver battery 1.2 V ~ 8.5V DC (Not limit battery type, but need external power source 7.4~11.1V, use JST joint)

5.

Balance voltage setting range(lower limit):2.0V ~ 3.9V(pre-setting value 3.2V)

6.

Discharge voltage setting range (lower limit):3.0V~ 4.2V(pre-setting value 3.9V)

7.

Net weight is 70g without package.

8.

Max. bleeding current : 450 mA ( at 4.2V / cell )
Product instruction:
The Battery Meter/Balancer/Discharger is designed for Li-Polymer and Li-Fe battery, it can measure battery voltage precisely and execute balance work for series batteries, or for battery discharge in order to for long time storage to avoid battery damaged. It can be used as a portable battery meter as it is lightweight, self-contained and with a large display. You can also bring the Balancer to the flying field for battery checking purpose.
The product balance function can allow battery execute balance function before/after charge and using(discharge), also can match-up market string voltage charger to execute devide voltage balancing function while charging.
The product is used big size screen, it can show 6 cell batteries condition. It only uses 3 key to control all function, user can judge batteries condition soon, and can operate all function single-handed.
*Thermal-backplane ventilation design, to prevent overheating.
*Backplane heat, dust invasion can be avoided, better heat dissipation effect.
*Don't worry about the temperature when the unit is in operation.
CONTACT US:
--------------------------------------------------------------------------------
Welcome to contact us with any questions about our product or service:
JET TECH MODELS
Shop 9-10, G/F., Wing On Shopping Center, 208 Fuk Wa Street, S.S.P., Hong Kong
Tel: 852-2420 8286 (FAI)
Wholesaler / Dealer / Distributor Enquiry:
Please feel free to contact us if you have any questions on RC aircraft and Jets.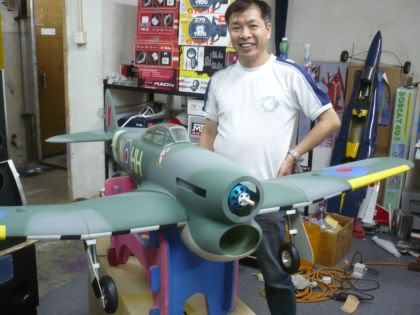 *Ship by Hong Kong Post Office Registered Mail (Air Shipping)
*Will ship to worldwide, Item will be sent out within 7 days after payment received.
*Notification will be sent to buyers.
*Real-time online tracking service
*Save on shipping, please check additional items now from our ebay stores.